Superior class sanitary ceramics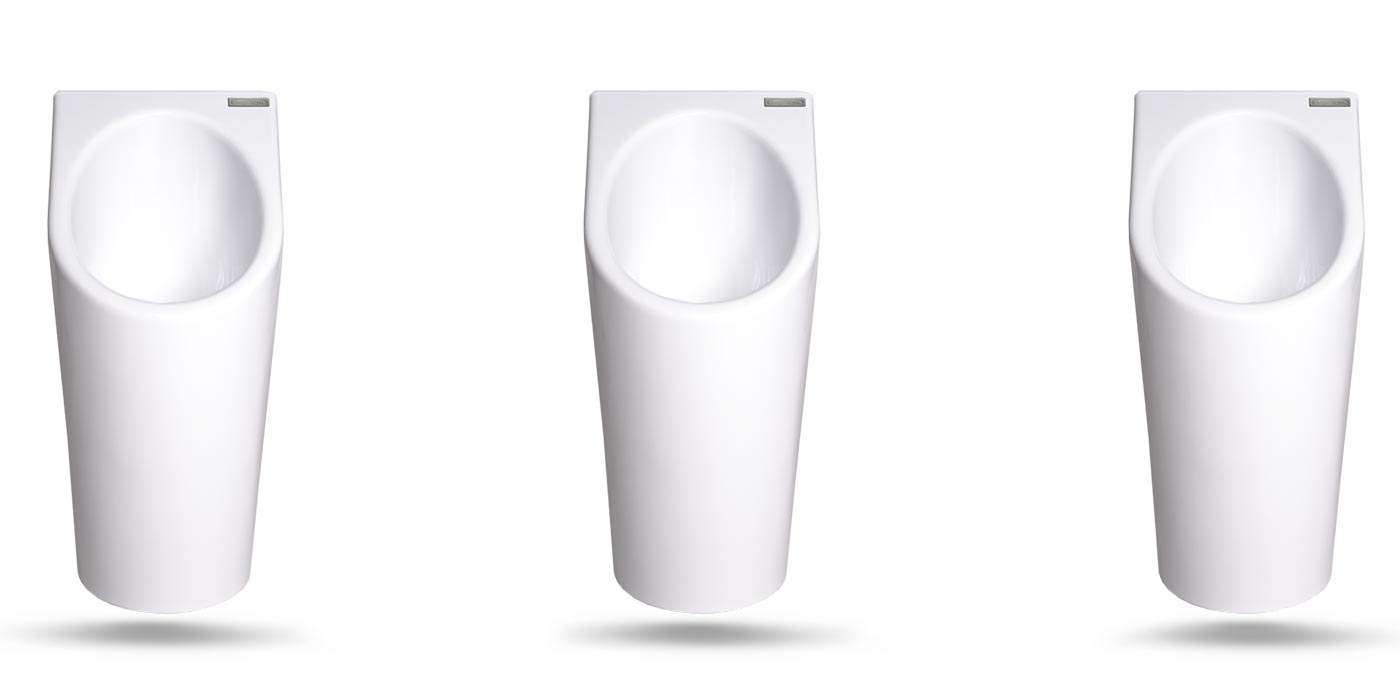 Senza Aqua® – the waterless urinal
no costs of water and waste water

maintenance-free owing to II K liquid system

no installation and maintenance costs for water pipelines and flushing devices

simple & fast installation

non-contact change of the odour trap

there are no parts, which have to be removed or replaced

Cleaning & service – easy and quick

no special tool for service

Image improvement by active environmental protection

minimum operating costs & quick amortization

100% odorless & optimal hygiene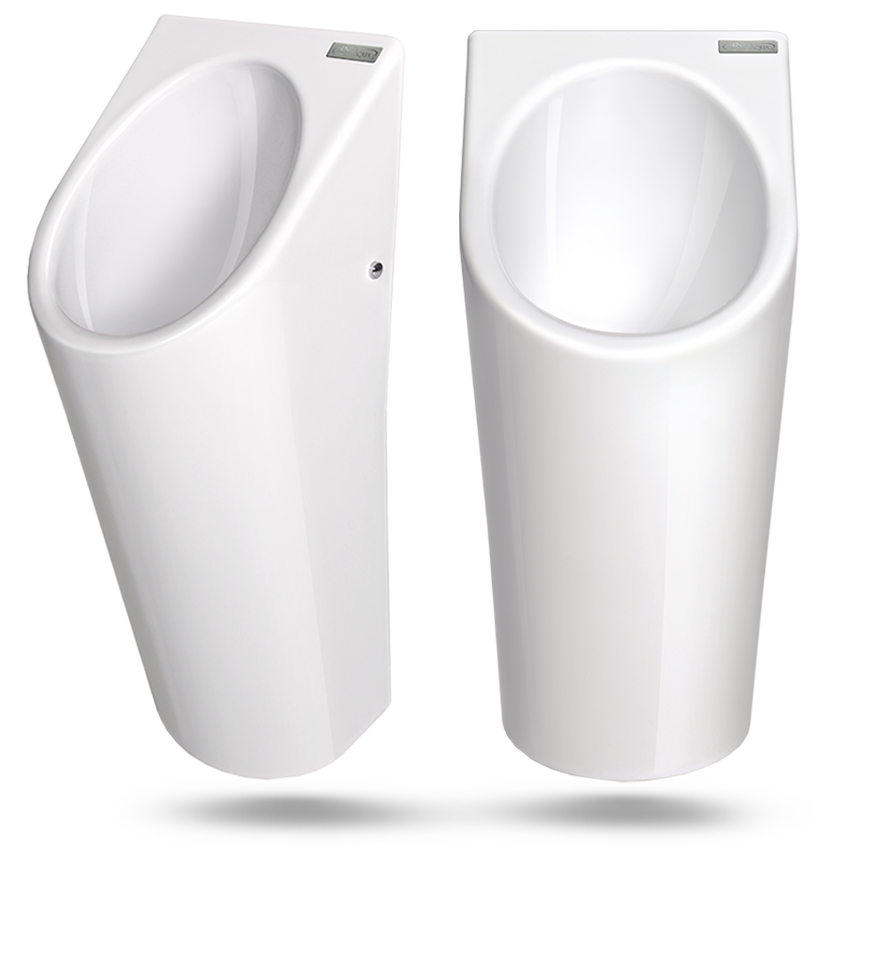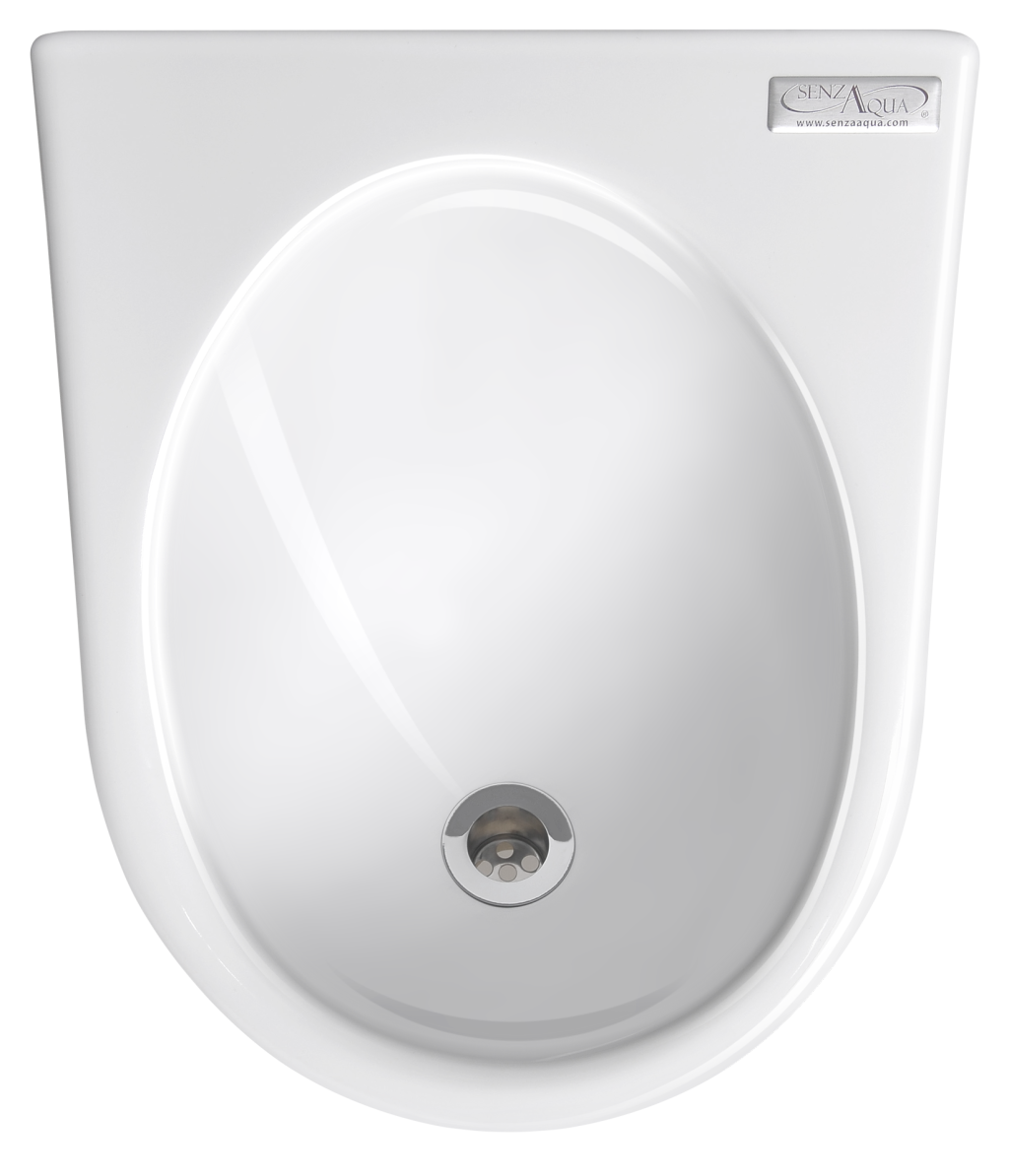 Senza Aqua® Ceramic
Material: Sanitary ceramics
Colour: white
Measurements: 670 x 337 x 329 (h x w x d)
Weight: 21 kg
Drain: ht-pipe, horizontal, d=50mm
SA-MC-01
Senza Aqua Ceramic-waterless urinal. One-piece urinal bowl made of sanitary ceramics, white. Smooth, sealed urine-proof surface without a rim with integrated siphon. Maintenance –free due to innovative II K Liquid system, for the direct connection to outlet pipe 50mm diameter,height/width/depth 670/337/329 mm, weight approx. 21 kg. Mounting material, Bio Liquid (sealing liquid) and ht-pipes are included with delivery.
Service
Quick and easy daily cleaning!
Spray Urinal with Senza Aqua Micro Clean.

Wipe the inside and outside wall oft he bowl with a towel and add a activ stick if needed.

Done! The Urinal is ready to use again.
Service done quickly! The service ist o be done once a week.
Remove the strainer and clean it if necessary

Pour in one bucket of water

Usa a brush to clean the siphon

Pour one more bucket of water into the urinal.

Pour about 50ml of SenzaAqua BioLiquid into the urinal

Reinsert the strainer.

Done! The Urinal is ready to use again.
Sustainability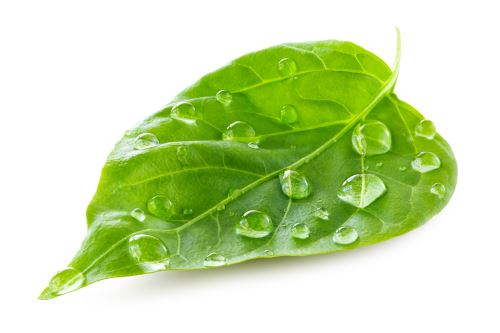 From all our water, less than 1% can be used as drinking water.
Water is the basis of all life. It is in our own hands to protect and preserve this valuable resource. With Senza Aqua, the waterless urinal, you take an active part in protecting the environment, because drinking water is too precious, to flush it down the lavatory. By the environmentally-friendly technology of Senza Aqua, up to 100 000 l of drinking water can be saved every year. Also there is no more waste of energy for water purification and wastewater treatment. With Senza Aqua systems our customers can save approx. 140 million liters of drinking water every year.
We would like to thank you for that.
Your Senza Aqua team